Our Community
We love to get involved in the local community, which is why we're proud sponsors of various activities and teams around the Lincolnshire area.
Kingsway Printers Flat Green Bowls Team
Since 1997 the Kingsway Printers sponsored team have established themselves as winners of flat green bowling in their local Grimsby & Cleethorpes District League.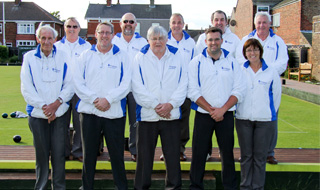 Their reputation as one of the area's top teams in top flight Roving Jack and Rink leagues has been gained by winning of the Roving Jack Championships on numerous occasions, multiple triumphs in local cup competitions and several players competing at individual, county and national levels.
Kingsway Printers Cleethorpes Band
Performing since 1897, Kingsway Printers Cleethorpes band is of the oldest bands in Lincolnshire. As a friendly and dedicated 3rd section Brass Band, they are well known within the local community for their concerts both indoors and out, and compete at a local and national level.
Local Sport, Drama and Charities
Kingsway Printers is also involved with support and sponsorship of various local youth sports clubs, finals, officials and events.
For more details
contact us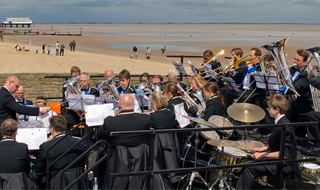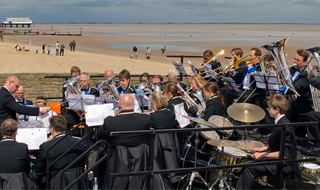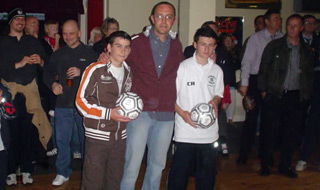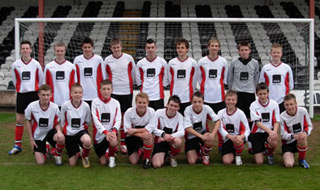 What our customers say
Mike, Thanks very much to you and your colleagues for producing the work on Friday. Your work has been very well received and a key feature of how good it all looked.
Thanks again Richard. In case my praises have not reached you, I will say again how delighted we have been with your service levels, account management and pricing. I will continue to recommend your services against other printers.
Kingsway have served us in a professional manner, delivering product of a very high standard and having always met our requirements, promptly.
We find a range of benefits available to us, when using Kingsway. These include reduced transportation costs, deliveries when promised, competitive pricing, a quick turnaround and a very 'hands on' Sales Team.
You are obviously using the latest printing technology available, giving better quality results. Your innovative team of experts, available to draft new designs quickly and efficiently.
Many thanks for turning our work around so quickly.
Latest Tweet